Besides being a talented upholstery critic. (your couch looks stupid) I'm also a bit of a history buff. I particularly love Presidential history. And with 15 minutes left before President's Day is over, now is a good time to share with you some fun facts about each of our 44 presidents!
- We all know that George Washington cut down a cherry tree because he feared cherries had intentions of male on male rape. But did you know that he also was our first President? Just a fun fact that you probably didn't know.
- John Adams was our first vice president and according to Paul Giamatti was one of the most important and brilliant of our founding fathers. But few people know that he was also very talented at giving succulent rub downs. I'm talking about Paul Giamatti. Wink.
- Was the principle crafter of the Declaration of Independence. And loved having sexual intercourse with his African slave. The original Declaration of Independence was pretty much all about that. But it was changed by Benjamin Franklin. The famous line: "We hold these truths to be self-evident, that all men are created equal, that they are endowed by their Creator with certain unalienable Rights, that among these are Life, Liberty and the pursuit of Happiness," was originally written as: "I sure love having dirty slave sex."
4. James Madison
- Invented the thong.
5. James Monroe
- Collected nude pictures of bears.
6. John Quincy Adams
- Changed the Constitution to declare that "John Quincy gets all kind of play from bitches."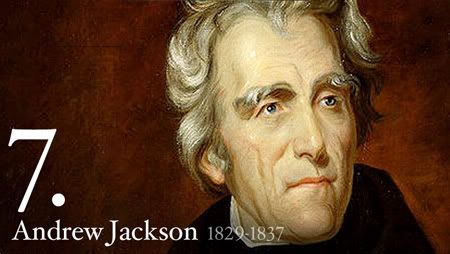 - Invented Cheetos, then outlawed it. The people just weren't ready. They just weren't ready.
8. Martin Van Buren
- Sexy dancer.
9. William Henry Harrison
- Member of the Whig party. The pubic Whig party.
10. John Tyler
- Had all the bitches get up on that fat sack.
11. James Knox Polk
- Loved the movie Cool Runnings.
12. Zachary Taylor
- Was the first to declare, "two in the pink, one in the stink."
13. Millard Fillmore
- Came from the future just to beat down little pussy-ass bitches in the past. Rode a Tyrannosaurus Rex and tore off his own leg to replace it with a baller-ass space laser gun. Shot lasers at every single bitch who got up in his face and drank dolphin blood just to show how badass he was.
14. Franklin Pierce
- At 24 he was elected to the New Hampshire legislature; two years later he became its Speaker. During the 1830's he went to Washington, first as a Representative, then as a Senator.
15. James Buchanan
- No relation to Pete Buchanan. Pete Buchanan lives on my street.
- Didn't do much.
17. Andrew Johnson
- 8 feet tall. 10 feet wide.
18. Ulysses Simpson Grant
- Cougar hunter.
19. Rutherford Birchard Hayes
- Created the "Rutherford Birchard Hayes" name craze that has never died down.
20. James Abram Garfield
- Loved lasagna and driving Jon and Odie crazy.
21. Chester Alan Arthur
- Not real.
22. Grover Cleveland
- Had a mustache that tickled children's bellies.
23. Benjamin Harrison
- Killed for sport.
24. Grover Cleveland
- Had a beard that tickled children's bellies.
25. William McKinley
- Had his home in the town of Niles, Ohio. This home is near me for realz, and apparently he had aluminum siding, and direct tv.
26. Theodore Roosevelt.
- Teddy Bears are named after him. I think that actually might be true. Also, raped an ostrich.
27. William Howard Taft
Had the biggest titties of any of the 44 Presidents. But not the nicest.
28. Woodrow Wilson.
- Was a kangaroo.
29. Warren Gamaliel Harding
- Invented the snuggie. Was originally meant to smother children.
30. Calvin Coolidge
- Lactose tolerant.
31. Herbert Clark Hoover
- President during the great depression. It wasn't great, it was awesome.
32. Franklin Delano Roosevelt
- Famous for being our 2nd president.
33. Harry S Truman
- More like hairy Truman. oh snap
34. Dwight David Eisenhower
- "Dwight!" What a loser.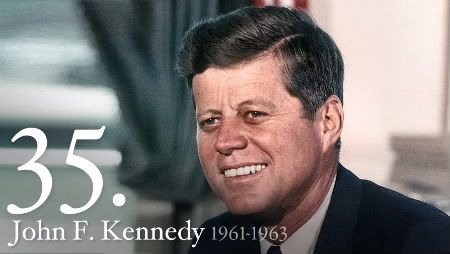 - Killed by John Wilkes Booth. It was gang related.
36. Lyndon Baines Johnson
- Coffee breath.
- Everything was fine. Nothing happened, don't worry about it.
38. Gerald Rudolph Ford Jr.
- Starred in Caddyshack.
39. James Earl Carter
- I think I heard somewhere that he was a "penis farmer?" That's a strange occupation. I don't even know how that would work.
- Did an awesome Reagan impression.
41. George Herbert Walker Bush
- Made millions selling the rest of his names.
42. William Jefferson Clinton
- Perfect gentleman.
43. George W. Bush
- Our first black president.
44. Barack Obama
- Our first Chinese president.
I hope you learned a lot about all of our nations presidents. If you'd like to learn more, visit your local library. They have computers with internet there where you can find pictures of nude celebrities. Learning is fun!