Ladies and Gentleman, Pre-op transsexuals, Post-op transsexuals, hermaphrodites, and Taiwanese Ladyboys, I present to you, the greatest singing duo since Paul Simon and Art Garfunkiealableturewhatever-his-name-is, .... I present to you: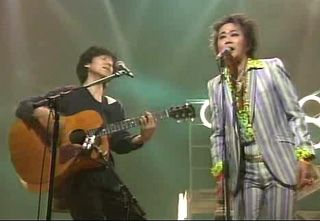 Kiyoshiro & Chabo!
Enjoy as Kiyoshiro & Chabo sing the music of a famous Japanese group called the Beatles:
Thanks to my friend Elin for finding this. Thanks Elin for being into this kind of stuff.