Every year, for nearly a century, I have held an event so majestic and grand that it makes a royal wedding look like a bucket of monkey balls. This event has raised hundreds of thousands of dollars for hangnail research. Hangnails destroy lives.
Thousands of people attend this event and it's a huge success, bigger than the Super Bowl and Nascar combined.
This year I taped the big event. However because I used a beautiful song with colorful language, facebook has decided to delete my video. So screw 'em. I'll put it on here and get thousands of views.
Here are some pictures from the evening:
We kinda go nuts with the soda and crystal meth, things get weird.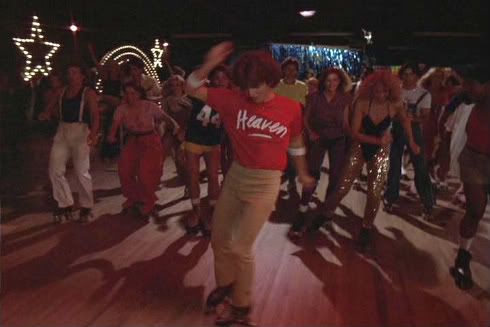 It's always nice when my Dad shows up to join us. He's not my real dad, just a senile old guy I met at the park who I pretend is my dad. It's a long story, I don't really want to talk about it. They did a Dateline on it : /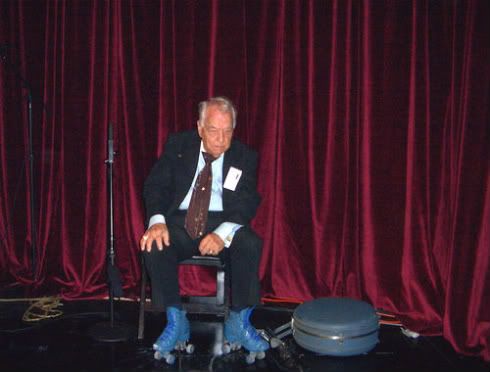 Here are two of my best friends. They are skating with my girlfriend. My girlfriend's the old Chinese lady on the right. My other girlfriend of two years hasn't met her yet. Boy when she's in town next week, am I ever gonna hear it. Fingers crossed, she'll be into it.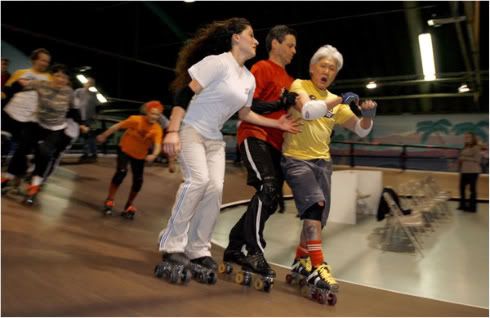 Thank you to the thousands of people who attended. Without you, i would have had a lot more fun.