**UPDATE BELOW**
Welcome to a new series on MRNspace: the ol' In and Out. I love the ol' In and Out. It's a quick post, and it starts out fun but then kind of disappoints.
The In and Out is where I, MRN, in my infinite god-like wisdom, fueled by only the finest of gas station party wines, determine what is cool or "in," and what is uncool, or "out."
I don't like to spend a lot of time working up to it. I like to just get right to the "in and out" immediately, so i can be done with it and get some sleep.
IN:
FACEBOOK
With superpokes, tagging inappropriate pictures of friends, and the ability to let everyone know what I am doing every single freakin second of my sad and lonely life, facebook is by far the best social blah-blah-whatever site on all of the intrawebs.

OUT:
MYSPACE
What happened myspace? I thought you were cool. You gave me nearly 100 thousand views and 40 thousand blog views. We were on top of the world. Everything was great, you let me write crazy html, and promote the living hell out of all of my nonsense, and then you got all weird on me. Suddenly you started messing with my links, you started slowing down, and you started adding "mafia" applications and ruining my life. Your audience has gone down, pedophiles don't even use you anymore. You disgust me. Why don't you fix your broke ass up and stop embarrassing your family. You a damn fool.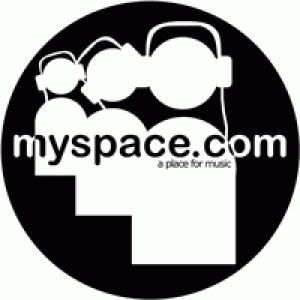 IN:
NIXON
I don't care what anyone says. Richard Milhous Nixon, you are the bomb. I know they talk smack on you all the time, and make movies that portray you as some kind of paranoid corrupt evil man. But I know you were just misunderstood. So you did a little special ops fact finding. Big deal, it happens. I like that you had the brass ones to do something hardcore. They use to say "Only Nixon could go to China." What that meant was, only a hardass like you could go to those commies and tell them who the big daddy was.
And for all of you who think this is a crazy "in," just try and tell me you don't find power sexy.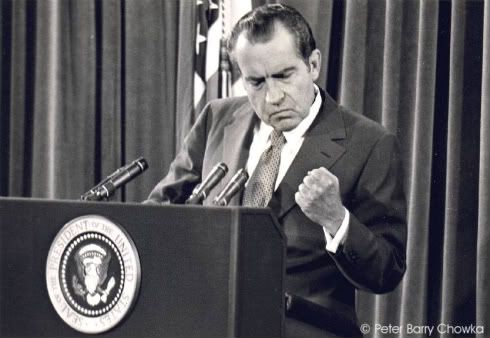 OUT:
FDR
Franklin Delano Roosevelt, you look like the penguin in Batman. I don't like you.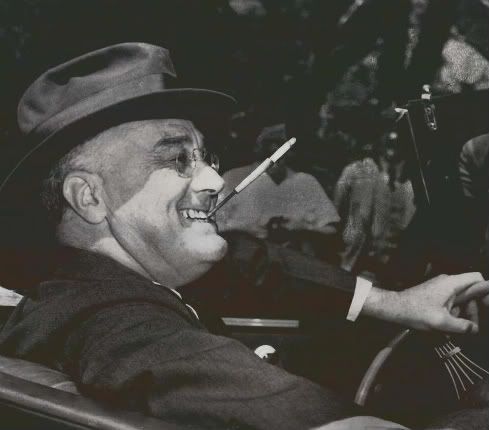 IN:
BLACK PEOPLE
You have the most popular politician, most popular golfer, most popular talk show host, and you dominate sports and music. You are having a really good year. I even bought hot sauce the other day for the first time. Sorry about the whole slavery thing. But you've really rebounded nicely from that.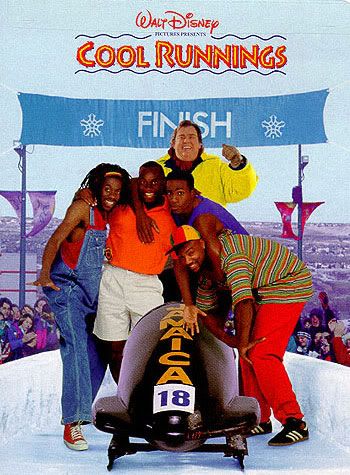 OUT:
WHITE PEOPLE
It's not been a good year for us of the Caucasian type. We aren't doing well in sports, music, or politics. We've become a little bit boring. We are Wonder Bread in a whole-grain-honey-rye world :/ Black people have Mos Def and we have Carson Daly. But we still dominate tennis. So ... yeah ... take that.
ALSO OUT:
MEXICANS
I don't get it Mexicans, you seemed like you were really on a role there for a while. Everyone loved your food, and then ... Carlos Mencia. You really need to do something about that. Then you topped it off by making pigs sick with flu. You made me have to cook my hot dogs! But I love your burritos and soap operas, which I don't understand but usually get aroused by. So Mexicans, consider this probation.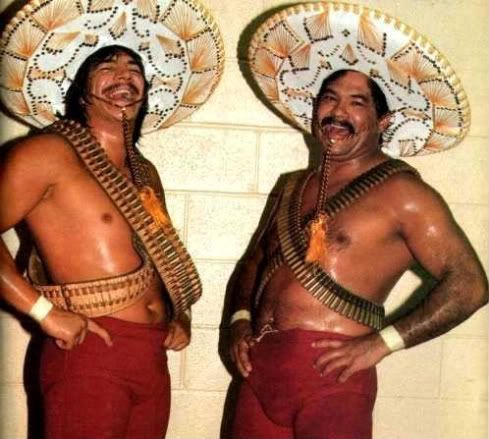 IN:
STAR TREK
Beam me up snottie! I don't even care, i know it's a Nerd Alert, but I can't wait to see Star Trek. The reviews have been baller. I'm all about it. "Hello Captain Kirk, this is Spock, lets use some lasers and stuff." Set my phasers on stunning.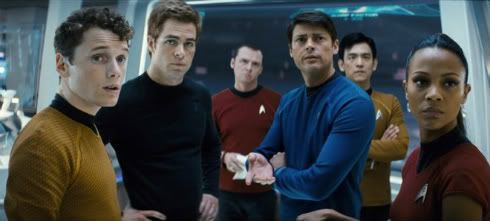 OUT:
WOLVERINE
Your reviews have been terrible, you make a movie about a guy with razor sharp unbreakable claws that break out of his knuckles and you screw it up?! You sicken me. If I was a nerd I would write a detailed and logical explanation for why you are "out." But I'm not a nerd and I don't understand why you suck, but I just know that you do. Also, I'd like it if the guy who plays you would stop doing song and dance numbers. It cheapens it.
IN:
DRINKING ALONE
Nothing is quite like spending the entire evening with nothing but a bottle of diluted vodka and your own painful childhood memories. It's hilarious fun to drink yourself into a stupor and have no one to share the experience with but the tearful image in the mirror. This is a time to make decisions and to email people and tell them what you think of them. Don't hesitate to just tell them whatever pops in your head. The next morning, you'll be glad you did.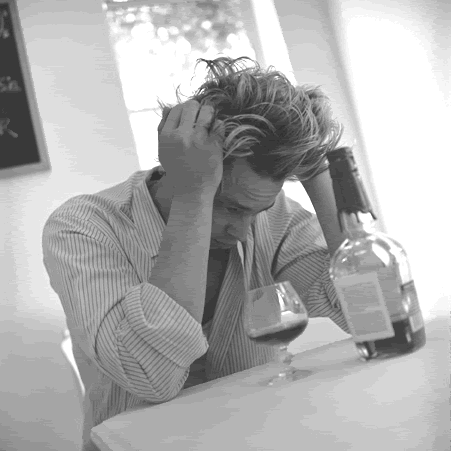 OUT:
DRINKING IN GROUPS
As much as I appreciate people making whorish fools of themselves in public, it's become tiresome. Sure it's all fun and games when frat guys and skanks drink so much that they start dry humping bar chairs, but it's also so 2008. Stop spending all of your money on over priced drinks and start spending all of your money on things that matter, like all the ads on this site. Sober up and click on my google ads you drunk bastards. Also, stop bringing shame to your family. Start bringing shame to MRNspace.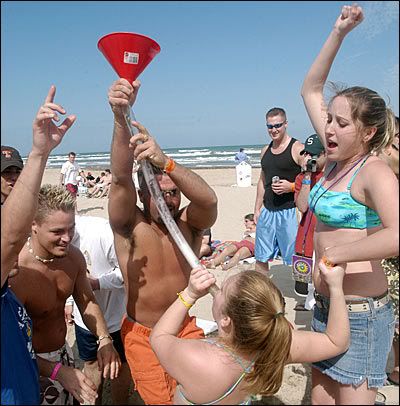 IN:
HOUSE
I had no idea this show was so great! I thought my friends who were all about it (E, i'm looking at you) were just bored and lonely, but it's amazing. I watched it one day when I couldn't find the remote, and I fell in love. Dr. House is such a prick, but a really smart uncompromising prick. I'm a really nice guy, just ask the people who were afraid to testify against me, but I too am uncompromising and really smart. You can tell by this website. Only a genius would say the words "baller" and "titties" as much as I do.
The show itself is uncompromising, it never waters down the main character and each episode is a completely self contained and a fully developed story. It makes E.R. look like a bucket of monkey nuts. I love the show House and I apologize to everyone who told me about it and I doubted.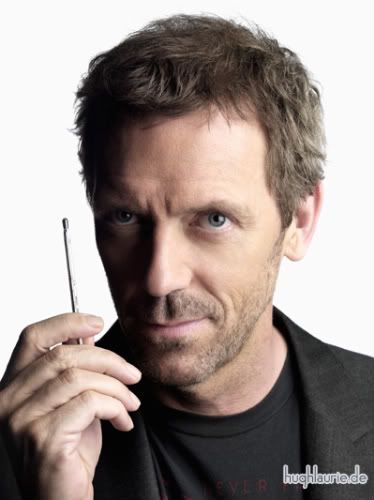 OUT:
LOST
I've never watched this show. Something about a plane crash? Isn't that one of the Hobbits? Too complicated, no thanks.
IN:
SPECIAL K CHOCATELY DELIGHT
You are so chocolatey, you really are a delight. I feel like I'm indulging, but in reality I'm staying trim and sexy. Thank you Kellogs. Thank you for meeting my needs. I love Special K Chocolatey Delight, more than I love my own stink. Luckily because I eat so much Special K Chocolatey Delight, my own bodily excretions smell exactly like the cereal I love so much. I can indulge and not feel guilty, I can expand my mind without expanding my waist. It's glorious. I love it so much that ... excuse me ... I'll be back ...
...
... ok, I'm done. I just got so excited about it that ... don't worry about it. I love Special K Chocolatey Delight.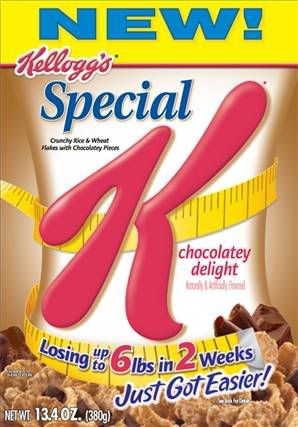 OUT:
Oranges
I spend 10 minutes trying to open you and then I get like 10 seconds of pulpy membrane sucking action. Lame. Just be juice and stop making me work.
**UPDATE**:
It has been brought to my attention that Carlos Mencia is in fact, NOT a Mexican. I apologize to the Mexican people and everyone who has ever been to Mexico or a Mexican themed restaurant or bar. Carlos Mencia is from Honduras, which is as we all know ... not real. It's like the city of Atlantis or American Indians, it's just made up, which means Carlos Mencia is also just made up.
- Thank you Sergio for bringing this to my attention.