Sorry I haven't posted as much lately. I've been busy with the Jersey Shore marathon and slowly killing myself. But here I am back and blacker than ever with 2 movie reviews by guest contributor: Cuntmaster 2000. She chose the name. "Judge yee not, yet you be the judge of stuff and things and dolphins and whatnot." That's a direct quote from the book of Mormon.
Spoiler Alerts for both reviews. Also, possibly an Amber Alert for both reviews:
Review 1.
Sherlock Holmes.
Sherlock Schlong.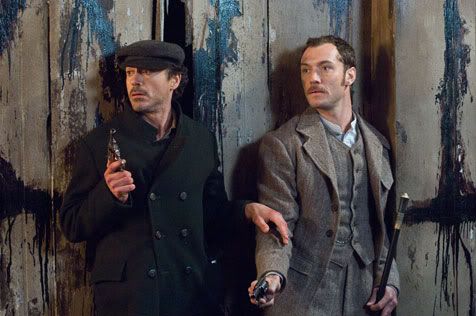 They try to make you feel like Watson has reason to live vs engaging in Sherlock's shenanigans by giving Watson a fiance, and it doesn't work. You still don't care. They at least had better chemistry between them though than Robert Downey Jr. and Rachel McUgly. I literally fell asleep during one of their boring scenes together. Boring boring boring boring. The entire movie was boring. There were moments intended for pause and laughter, but the timing was off and left me feeling awkward and angry. It was all so boring and horrible I didn't even care about the occult, and I ALWAYS care about the occult. With all the dark magic and so-called spookiness, you'd think a satanist like me would spooge all over a pentacle, but nope, I didn't even touch myself, not once. I'm so damn bored even talking about the boredom, so let's just keep at this--don't waste your time or money on this shit bomb. They even open it up to a sequel. Who fucking cares. And one more thing, Watson should've died in a fire but came out of it with a papercut. Bull fucking shit. So stupid, all so very stupid.
Review 2.
The Princess And The Frog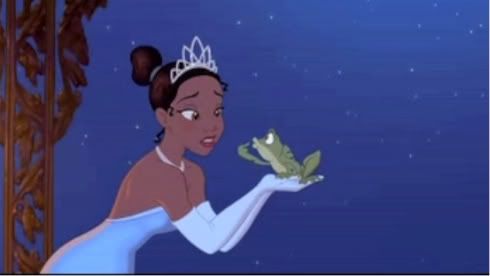 This is going to be short because I'm still blubbering away like a baby. Disney has really got to stop killing off characters, especially not two in one movie, shit. I really don't like how they dealt with the second death because they made it OK just because they allude to an afterlife. Bull fucking shit. Kids, continue to be sad, he dead, ain't no reunions with loved ones after death, you just gone, suckas.
If you're in your twenties to mid thirties, you'll be happy to know it's a lot like the Little Mermaid and Aladdin. And it teaches bitches to be self-reliant and not rely on no man oh nuh uh, you work girl, you WORK, you get on your knees and you work it.
One last item of importance--I couldn't tell if the prince was black too, I don't think he was supposed to be, I think he was just tan which made me wonder if Disney was afraid to pale him up for fear of a too obviously interracial couple. If you know what the deal is, please do tell in comment below.
Welp, I think that's all I have to say, actually. Told you it would be short. Just like my stack of dimes dick. Suck it.
- Cuntmaster 2000