Those rascally silly-billies at the
Westboro Baptist Church
have a brand new target for their adorable hatred: Lady Gaga.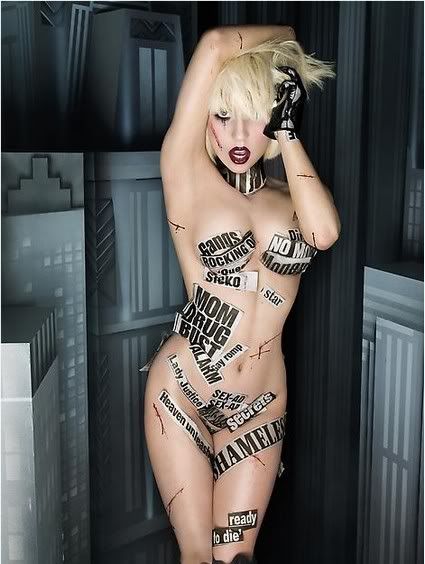 For those of you unfamiliar, the Westboro Baptist Church is pretty much made up of one batshit crazy family that really, really, no REALLY hates gay people. I mean they HAAAAAAAAATE the gays. They hate the gays sooooo much that they celebrate and hold up signs at the funerals of our U.S. soldiers. Why do they do this? Because we don't execute the gays like the Westboro Baptist Church would like.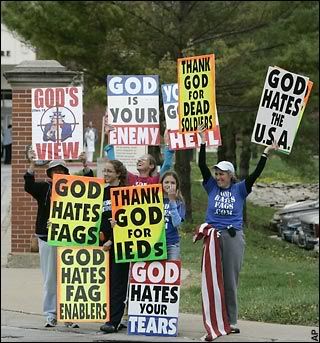 They are just precious.
So with their infinite wisdom, besides enjoying the death of our soldiers and hoping that all Americans (other than them) die, they have turned their sights onto Lady Gaga. I don't even feel like making fun of her. And I make fun of EVERYONE. But not her. I know her vagina is probably filled with the same acid that is the blood for the Aliens in the Alien movies, and if I had sex with her, my penis would be burnt off, but I still refuse to make fun of her.
God apparently hates Lady Gaga:
Why does THAT turn me on?!

"You pissed off God, you'll see what he's got."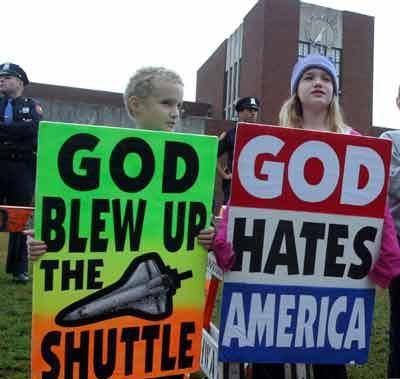 oooooh, you little bastards.
Here is the original, and less hate filled, but just as weird original version:
But The Westboro Baptist Church thinks that Lady Gaga and EVERYONE who likes her is going to Hell. Which means that the Westboro Baptist Church thinks
I
am going to hell. That's right, me, MRN! IS GOING TO HELL! LIKE HELL I AM!
GO TO HELL WESTBORO BAPTIST CHURCH! SUCK IT, EAT IT, CHOKE ON IT, (i'm talking about my penis and me balls) AND DIE! ... YOU DUMB HORRIBLE SICKINING BITCHES!